Crop Forecasting Platform
Make Better Decisions to Increase Profit
In an increasingly risky environment, planning and forecasting are at the core of any farming business success. SatFarming's crop modeling platform supports farmers and agricultural enterprises in their daily decision making by bringing accurate and valuable inputs from the sky and the field. Our proprietary software uses a cutting-edge, multi-dimensional calculation engine combining satellite imagery, weather information, daily data collected by soil and crop sensors to provide real-time results about growth stages, biomass, nitrogen index, water balance and yield. Accurate and powerful, SatFarming makes planning, crop strategy and farming management easier.
SatFarming Processing
Benefits From Using Our Platform
Unparalleled Calculation Performance
SatFarming calculation engine uses our proprietary algorithms to show you accurate and real-time feedback from the field in seconds.
Gain Insight Previously Unattainable
SatFarming's tool optimizes collected data from satellite imagery, weather, crop and soil sensors to show precise stages your crop development.
Expertise By Your Side
Our report brings valuable insights, helping farmers and agricultural enterprises in their decision making, planning and forecasting.
Minimize Uncertainty, Increase Profit
A deeper understanding of growth stages, biomass, nitrogen index, water balance and yield will help you to build a more robust strategy to gain time, save money and increase profit.
SatFarming Processing
How It Works
Our system automatically collects satellite or drone images, weather data and specific information harvested by soil, crop, and other sensors. With additional user input from daily farming management, SatFarming calculation engine provides – in seconds – accurate and valuable insights previously unattainable. Fast, easy and powerful, our software gives users real-time feedback to adjust daily decisions, plan and schedule upcoming farming milestones, and allow forecasting for long-term planning and variety choices.
Real-Time Results
Test By Yourself SatFarming Performances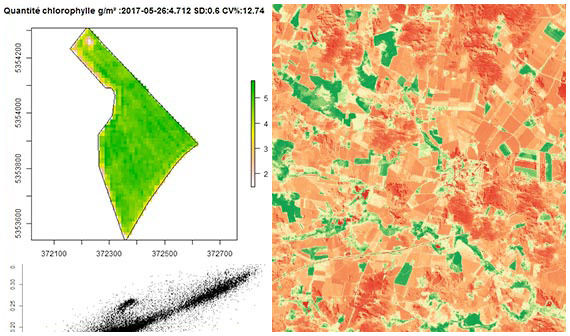 Yes, we mentioned EASY, FAST and POWERFUL! But it is more convincing if you see it for yourself. Contact us if you are:
A corporation interested using SatFarming solutions.
A Partner looking to integrate SatFarming in to your services.
An individual farmer in need of additional feedback to manage your crops.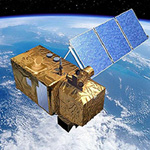 INTRODUCTION L'utilisation des satellites d'observation de la terre pour analyser les cultures sur un territoire est devenue quotidienne pour les agriculteurs et les agronomes. Pour les agriculteurs afin de gérer leurs cultures au mieux en pilotant la fertilisation...